Very Short Time Awards - typically valid from just a few days to a few months:
(This page changes almost daily. Check it out frequently.)
Annual Period Awards - earn these awards for contacts during 2017:
(These are only the newest additions, check the entire list.)
Permanent Awards -Generally Not Time Limited. Always check for a beginning date for contacts.
(These are only the newest additions, check the entire list.)
Other Useful Data for Award Hunters:
SPECIAL ANNOUNCEMENTS:
I still need your help to let me know about changed rules and award fees, new awards, sponsors who don't reply to your applications, dead URL's, etc.
Welcome, and feel free to explore a fascinating part of our hobby, one which provides challenges enough to keep you busy for several lifetimes.
Award hunting is great chance to put your QSL collection to work!
1. I'm also the custodian of the USA-County Award sponsored by CQ Magazine and write the monthly Awards Column in that magazine. The first column appeared in the January 1998 edition.
I will need rules and samples of awards on a pretty regular basis. If your club or group sponsors awards, or you can send me good quality photocopies of awards that you have received, I need good quality samples or copies for this column. This is an excellent chance to gain world wide publicity for your group

. Send material to: Ted Melinosky K1BV, 12 Wells Woods Road, Columbia, CT. 06237 USA 2. Foreign Postage - Bill Plum offers a wide variety of mint foreign postage and DXer supplies at competitive rates. Highly recommended.

3. Join the Ham Awards Reflector. ON4CAS has established a special e-mail delivered Reflector for all of us interested in the latest news regarding Awards hunting. This is a great chance to meet other awards hunters and get news about ham awards delivered to your in- box on a daily basis. Follow the link above to get all the information you need.

4.
K1BV is a charter member of the Tonkin Gulf Yacht Club. I joined in August 1964 when I was 24 years old and the acting fire-control officer of the USS Valley Forge LPH-8.
We used an analog computer (Circa 1939) to aim our 5 inch guns to shoot 50 pound warheads 10 miles. It actually worked pretty well.
Copyright 2017 by Ted Melinosky,
The K1BV DX Awards Directory
E-Mail: k1bv12@charter.net
---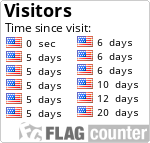 <!WEBBOT bot="HTMLMarkup" startspan ALT="Site Meter" -->